Apps
Find My Parcels
Mobile app to track your parcels.
Description
I developed mobile applications for iOS and Android. I also developed and deployed several micro services that powers the backend.
Stack
Swift
ReactJS
React Native
Docker
NodeJS
Python
Roles
UI Design
App Development
Front-end Development
Back-end Development
Date
March 2015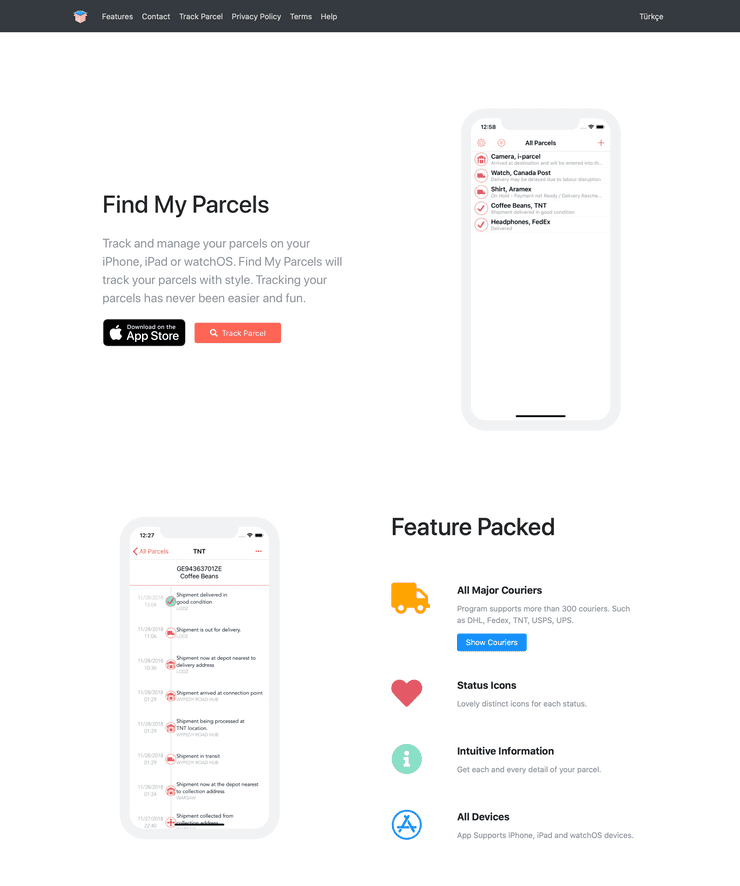 Landing Page – aims to introduce Find My Parcels' features.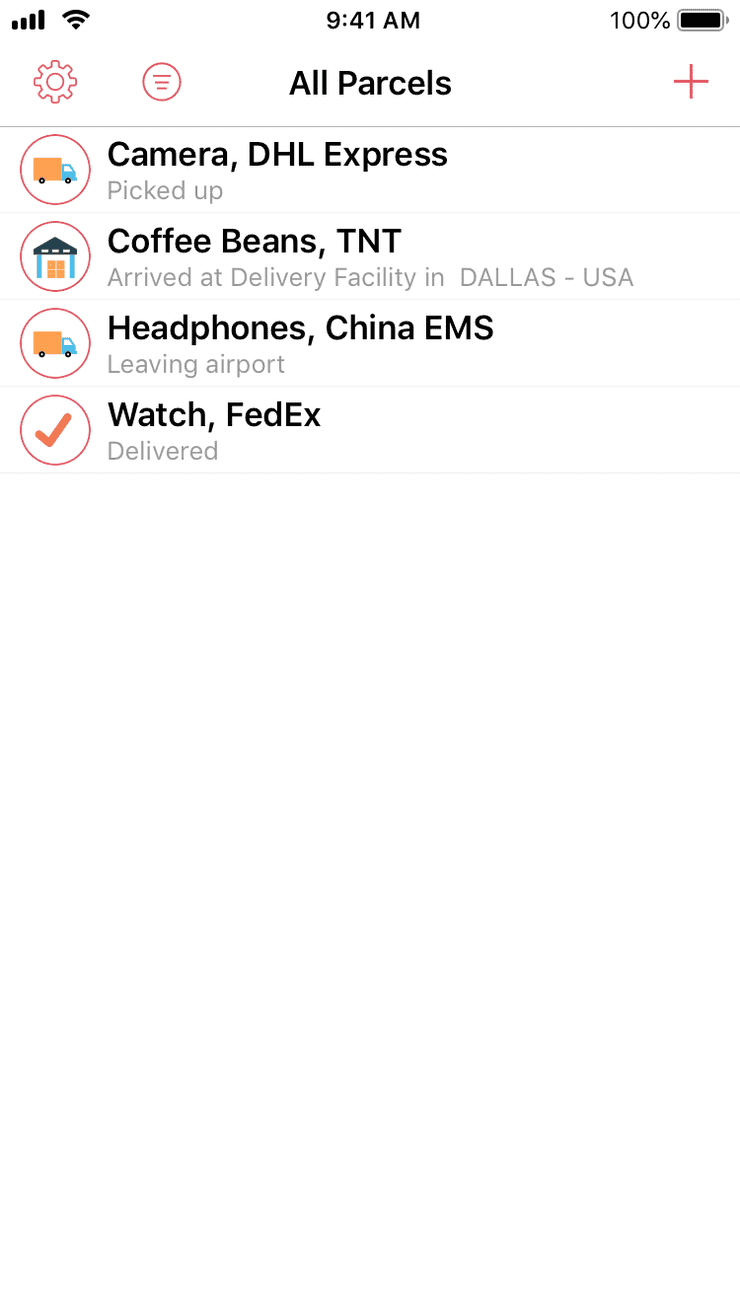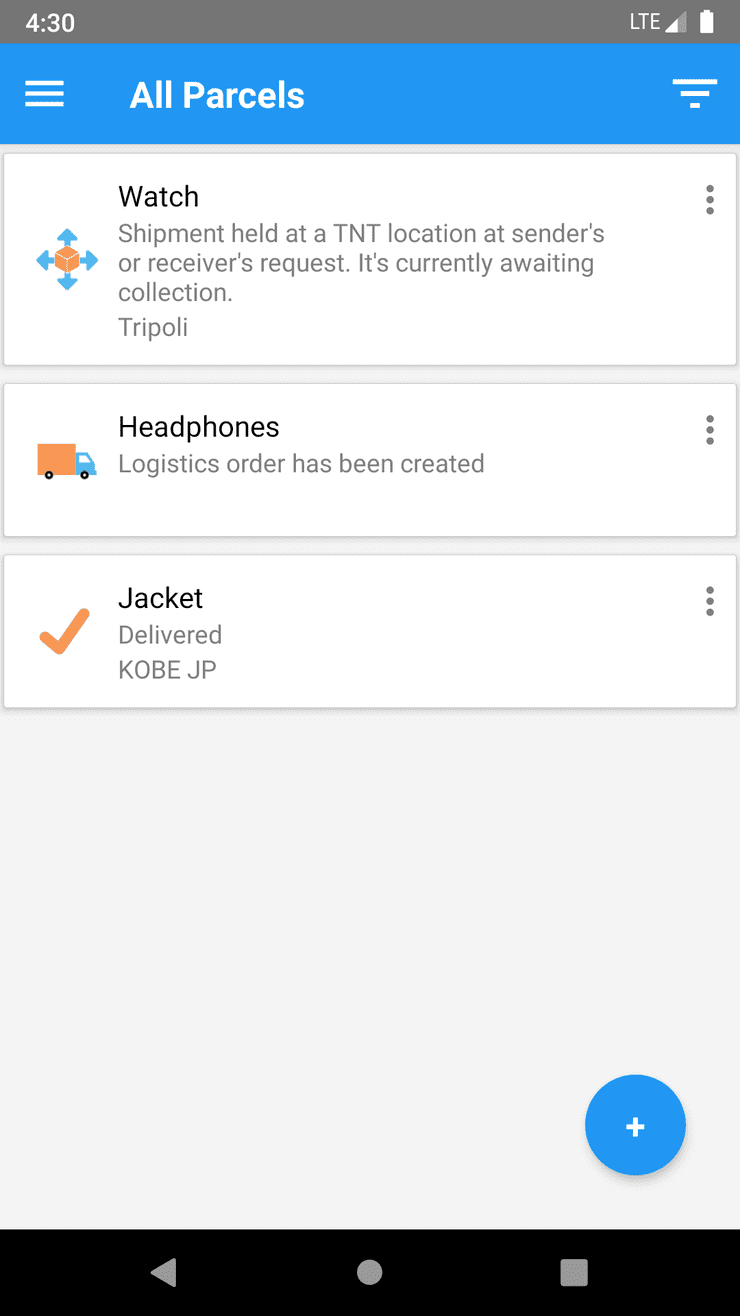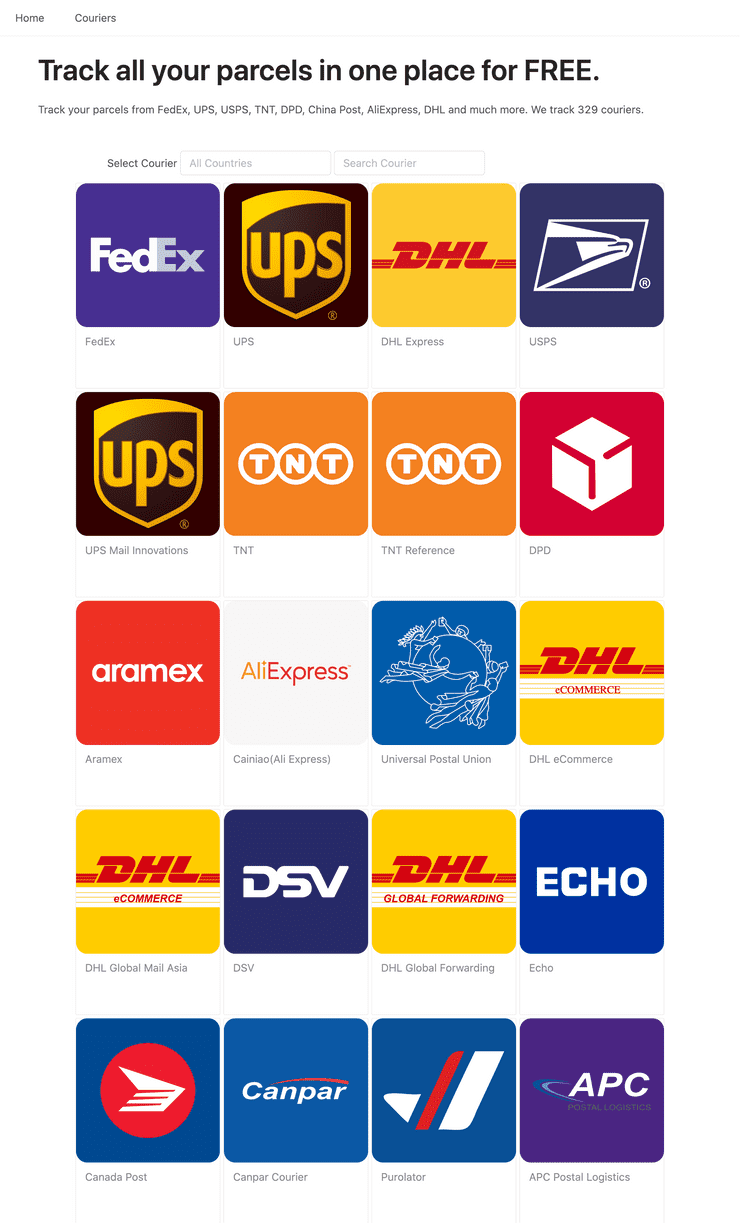 Mobile and Web Applications – iOS and Android. 😉